Research conducted with 4,000 participants revealed that confidence is the key criteria clients look for in a trusted advisor. This session examines the key components of confidence – authority, presence and impact – and offers practical advice on how to build and project it when working with clients, peers and team members. 
This workshop is designed for all levels of managers and leaders in corporate, financial or professional services companies. The session is meant to be interactive and will include a presentation, polls and breakout sessions. At the end of the session, participants will be able to:
develop a new way to think about confidence using the API framework

identify your API strengths and development areas

acquire tools, techniques and tactics that will enable you to build your own levels of API and build API, in yourself and others

share experiences and knowledge of internal and external API markers
This workshop will take place on Zoom and delegates will receive a diary invite after registration.
Workshop coach
Dr. Sam Humphrey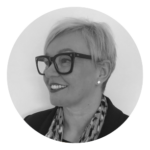 Sam is the founder and CEO of Grit Limited, a coaching, leadership and team development business serving clients in public and private sector organisations across several geographies.
Grit was established in 2003 and has collaborated with hundreds of business leaders to achieve ambitious results for themselves and their organisations, including: leadership of teams and clients; personal change and transition; team and board development; enhancing coaching and mentoring capability.
Sam started her corporate career in Jaguar Cars, moved to Scottish Power then spent a decade at Unilever where her final corporate role was Global Head of Coaching. She is an award-winning writer, having authored numerous articles and case studies and is the co-author of the book Coaching Stories, Flowing and Falling of Being a Coach published in 2019, which chronicles coaching development from novice to master through storytelling. She also recently launched her podcast – Coaching Stories – where guests share a flowing and falling story from their own journey to mastery.